Ooops! The Futile Bakery Did it Again! (Gingerbread)
|
Gingerbread Cinnamon Rolls?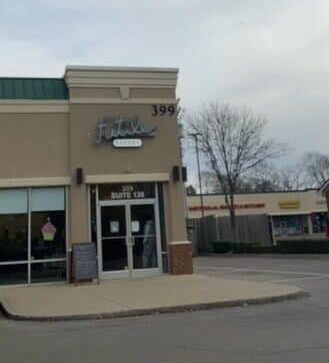 The weather has gotten cold, spring seems very far away, and daylight is no longer lasting as long as we would like. Thankfully the folks at The Futile Bakery created a new roll to get us through these trying times.
Thanksgiving is in the rearview mirror and pumpkin spice flavors are starting to get lonely for the next 10 months. It's December and now is the time for ginger to shine. Gingerbread flavors to be exact!
If you haven't been to The Futile Bakery, that's on you and you need to know they already have the best/one of the best cinnamon rolls in Lexington. They also offer various types of cookies and scones as well as some experimental flavors if you are lucky. Just check them out on Instagram each day to see what is going on. The Gingerbread Roll is set to be there thru December, so don't wait!
In case you don't know, Futile is located at 399 Waller Ave., beside the Lexington Compounding Pharmacy.
Gingerbread Men are weird, Gingerbread rolls are not!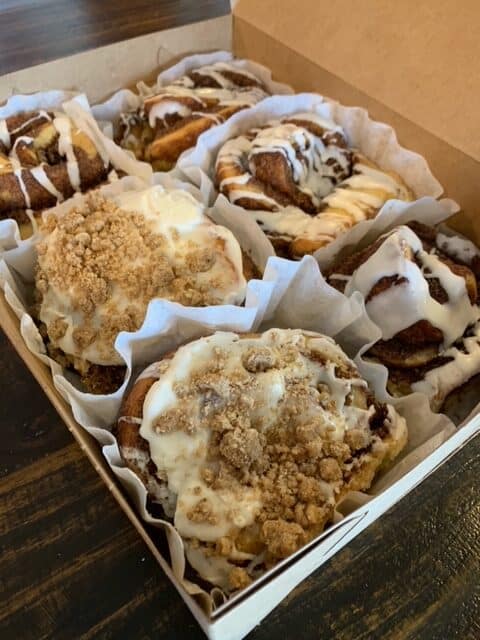 What makes up The Futile Bakery gingerbread roll? Glad you asked, This information comes straight from the Insta feed. This roll is the classic cinnamon roll base, then add cream cheese frosting, and Gingerbread crumble!
Full disclosure cream cheese frosting would be my 5th food group! The cream cheese frosting is great and ample on the roll. The gingerbread crumble was spot on and had me picking up all the fallen crumble, after I finished the roll, and stuffing it in my roll hole. (sorry).
I did the 10-second microwave heat up on mine and it made it perfect! If you go on and pick up you should get an extra one so tomorrow morning won't be disappointing. All the toppings are crazy good, and you have the homemade cinnamon roll hiding underneath.
Let's help local shops survive the COVID times.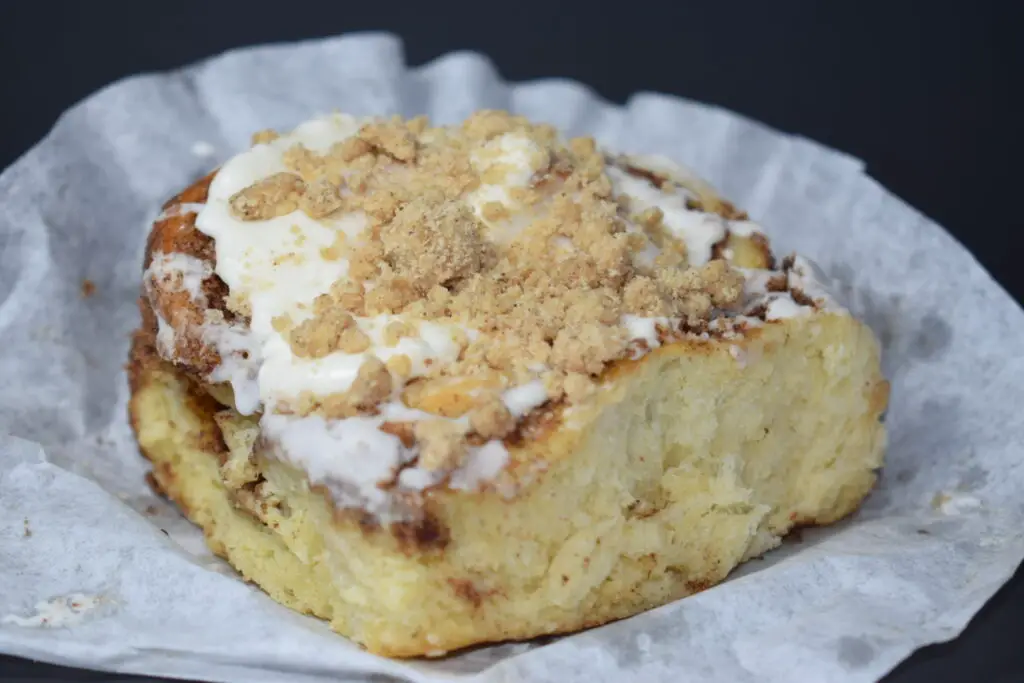 The world is crazy and 'the virus' is everywhere shutting everything down. Now's the time for the locals to take care of the local businesses so that the places we love to go are still here when this mess is over.
Life will get back to normal at some point, and I'll be ready to get out and be free to move around again. Go check out Futile and see what's on the menu today. This new roll is awesome, and they seem to always be trying something new.
Check out other reviews from Square Waffle.
We have reviewed other a lot of cinnamon rolls. Take a look at those right here.
We also reviewed lots of donuts HERE.
Check out the homepage and see what else you have missed.
Check us out on FACEBOOK, with a like, or TWITTER with a follow.