Friday Wind Down – Cocktail Hour Edition – 003
|
Only Drinks today, because COVID and winter is still around. Just make these cocktails and relax. Come back and check on us later.
Lemon Drop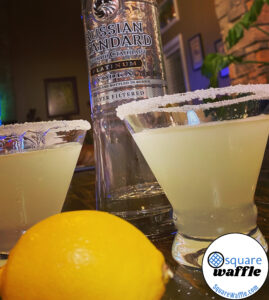 The Lemon Drop
2 oz vodka
½ oz triple sec
1 oz simple syrup
1 oz fresh lemon juice
Rim your favorite martini glass with sugar. If you want to get fancy choose fun colored sugar.  Do this a few minutes ahead of time to allow the sugar to harden before adding the cocktail to the glass. If you have time it is best to chill the glass as well.  
Add all the ingredients to a shaker with ice and shake, shake, shake!  
Strain into your chilled, sugar rimmed glasses and enjoy! 
Simple syrup – 1 part sugar to 1 part water.  Heat the water enough to dissolve sugar effectively.  If you boil the water and sugar you end up with a more concentrated simple syrup and can throw off your recipe. 
Jungle Bird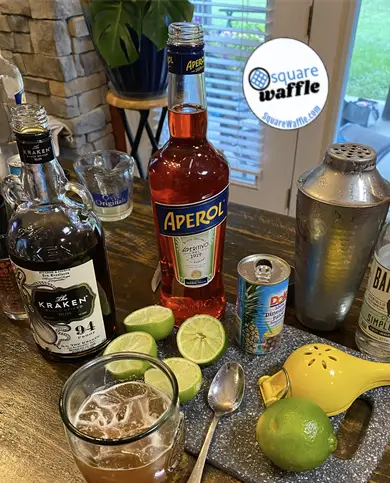 1 ½  oz dark rum
1 ½  oz pineapple juice
¾ oz Aperol
½ oz lime juice
½ oz simple syrup
Add all ingredients into a shaker with ice and shake. 
Strain into a glass with ice (garnish with pineapple wedge)
If you don't have Aperol on hand you can use Campari instead.  We've made several Aperol drinks so we always have that one on hand.  
Any dark rum will do.  We are a big fan of The Kraken dark spiced rum.  It works really well in this recipe.