Round 2 Best Cinnamon Roll in Lexington
|
Lexington has many fine cinnamon roll establishments.
In an earlier post, we took to the streets tracking down the ever-elusive best cinnamon roll in Lexington. You can find round 1 right here. The Square Waffle Team also attempted to determine the best donut in Lexington This time around we ended up testing 4 new places. We wanted to hit a few more stops in round 2, but alas it wasn't meant to be! Before starting this test testing adventure we had no idea how many local places sold great cinnamon rolls. Maybe you didn't know either! But knowledge is power and you should have all the cinnamon power you would ever need after these two posts.
Who made it into Round 2?
After two rounds and almost a dozen different cinnamon rolls consumed and missing a few other locations, we are happy with the final results. If you know of a shop we missed, leave a comment below and we will check it out. Partaking in so many cinnamon rolls is not hard, but it does have drawbacks, like sugar-induced naps and weight gain. Who really cares, we are in a pandemic!!!
The 4 locations we hit for this tasting are: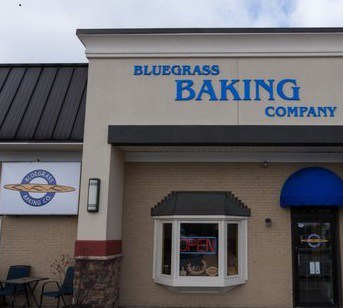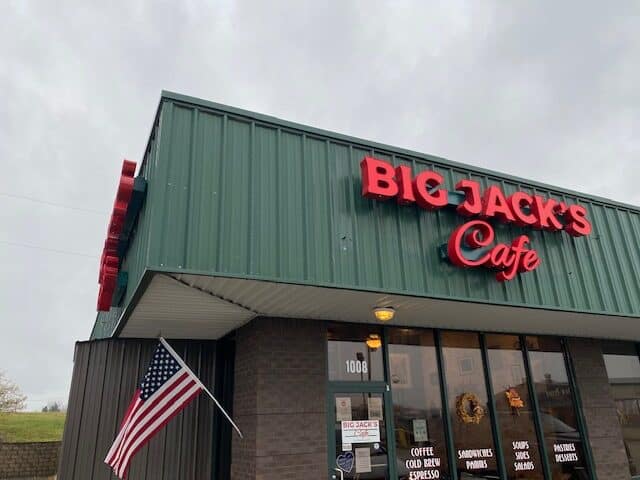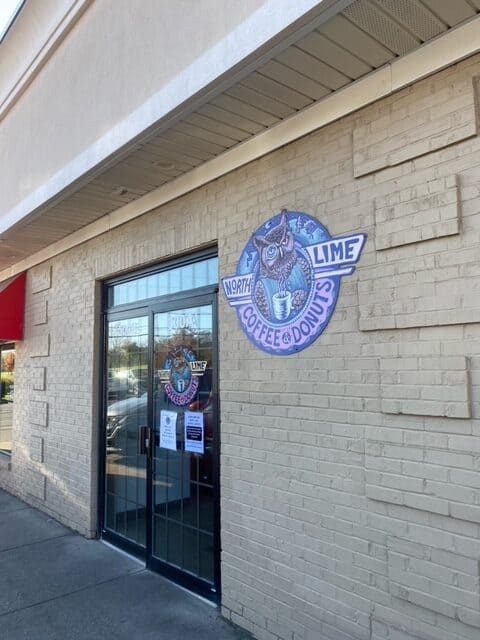 North Lime Coffee & Donuts has been around since roughly 2012 and has 2 locations in Lexington, one on North Lime and the other at 3101 Clays Mill Road.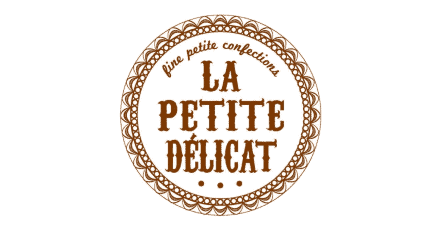 Opinions on Cinnamon Rolls in and around Lexington….
Bluegrass Baking Company: The Square Waffle team had previously tried some of the many different types of bread from BBC. We have enjoyed every loaf we had ever picked up from Bluegrass Baking.
The first sight of the cinnamon rolls shows ample icing on top of fluffy dough. The amount of cinnamon between the rolls of dough was very ample. We all really enjoyed the texture it was very easy to eat, and we could have eaten a dozen. One comparison which came up quickly was the likeness to Sister Schubert's cinnamon rolls from the freezer section. However, you could tell Bluegrass Baking Company's cinnamon rolls were freshly made. Overall this was a very impressive roll, especially when we didn't know what to expect only having had bread from BBC before. Great job Bluegrass Baking.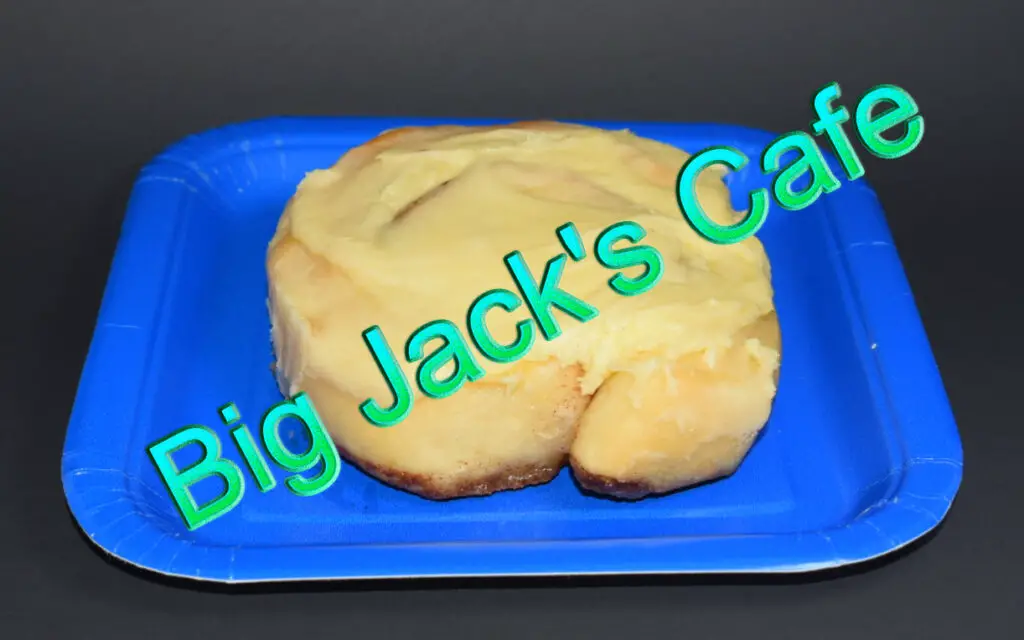 Big Jack's Cafe: Have you heard of Big Jack's Cafe? It's not in Lexington but it is close. You just have to travel down the road a bit to Lawernceburg. The cinnamon rolls are usally just on the weekend. Make sure to check in on Facebook before you go looking. They also have a full menu of food, which I hear is excellent.
As you can see from the photo the cinnamon roll is covered in a thick layer of cream cheese icing. The rolls are made from scratch. We thought the amount of cinnamon and the flavor of the icing is the perfect pairing. The dough isn't as fluffy or airy as some rolls, making this a hardy cinnamon roll with all the flavors you would expect. If you are around the Lawerncburg area make sure you stop in and pick one up on the weekends. Also, know throughout the year they will have different specialty flavors. I saw the maple bacon and it looked mind-blowing.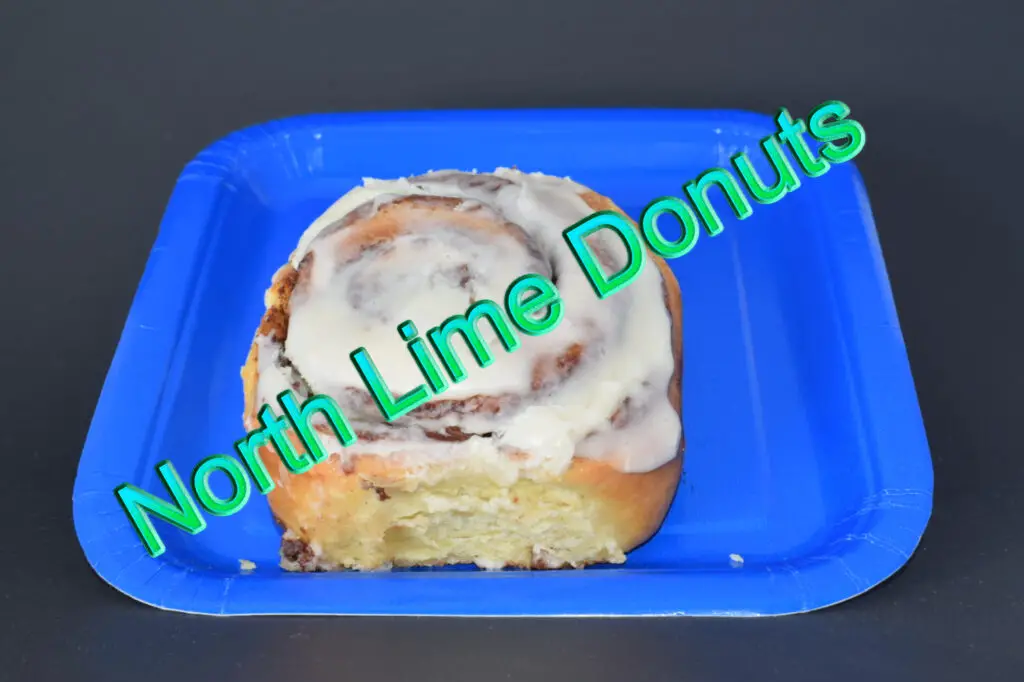 North Lime Coffee and Donuts: You probably know of, or should know, North Lime has donuts. Donuts is in the name after all. They also serve cinnamon rolls, seems like the Clays Mill location is Thursday. Make sure you check Instagram before you set off looking for one.
Look how beautiful the North Lime Cinnamon roll is, quite photogenic. The cinnamon roll doesn't just look good it excels in taste as well. The proportions of dough to cinnamon and sugar were excellent. We really should have got a cross-section, it would show what we are talking about. But just take our word for it, this cinnamon roll has great flavor, ample icing, and not too much dough in between the sections. The bottom line is North Lime may be famous for their donuts, but these cinnamon rolls are worth hunting down.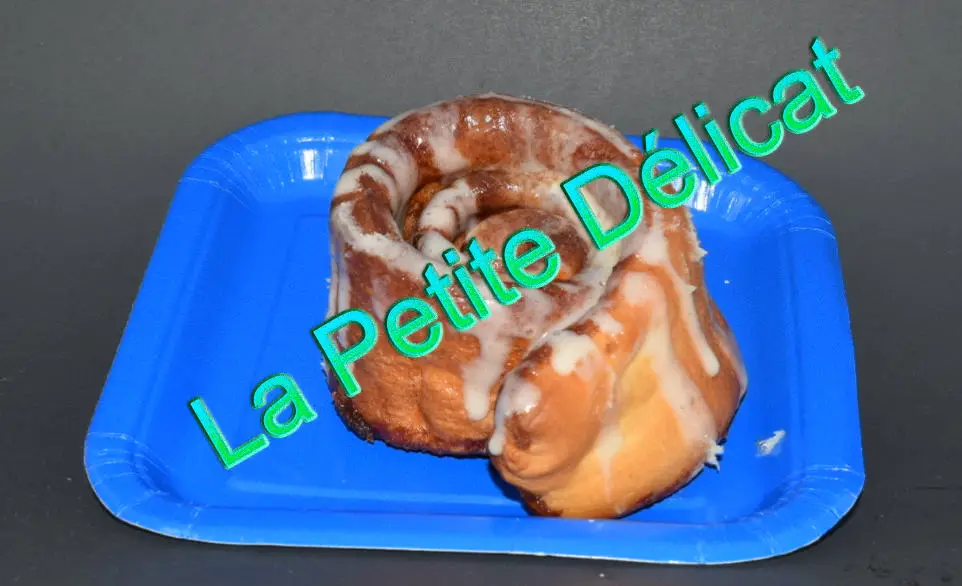 La Petite Delicat: La Petite has some of the best looking treats of any place we have stopped. The glass cases look like something from Food Network. I look forward to tasting a few of their other offerings in the future. Make sure you check out the facebook page or their website to see it for yourself.
This is the last reviewed cinnamon roll from both rounds of the Best Cinnamon Roll in Lexington review, I can tell you it is not the least. A word of warning for when you go to pick one up for yourself if you have not been, do not panic when you see the roll in the case with no icing. The La Petite staff will pull your roll and add the icing and heat it up a touch before handing it off for consumption.
When you do take the first bite you will find a buttery, gooey, and caramelized cinnamon roll. Take a look at the photo and you can see how the icing will ooze into all the cracks and sections. This really was a delight to eat. The dough isn't the extra fully as it's a little denser than some of the others. We are not saying it's a bad thing just pointing it out so you can decide for yourself. We heard after round 1 we needed to hit up La Petite, I'm so glad we did.
Final Toughts….
After 2 rounds and trying cinnamon rolls from almost a dozen different local shops in the central Kentucky area, a few things have become clear:
Central Kentucky can bake
Cinnamon Rolls come in a variety of shapes, sizes, textures, and toppings.
No matter what type of cinnamon roll you like you should be able to fine one you like
The 4 rolls from this round were very excellent. Make sure you get out and try one of these if you haven't yet, or go try another from your favorite location. Give each location a follow on Facebook, we link their page above, and if you stop in because you read it here make sure to tell them Square Waffle sent you!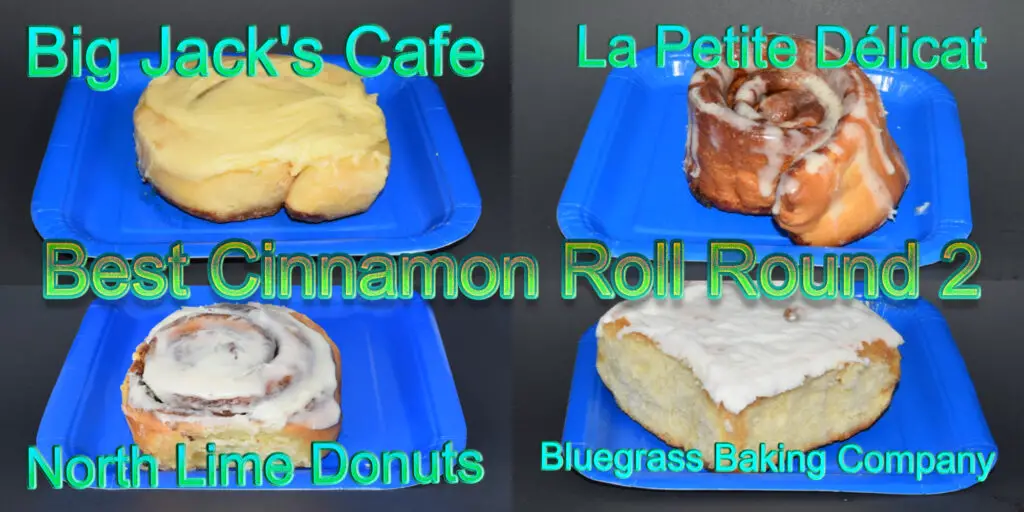 Since we have done donuts and cinnamon rolls what should we do next? Leave a comment to let us know!
Check out the best donut in Lexington review.
You can find round 1 right here, of the Cinnamon Roll review.
Reader feedback is super important. Please tell us what you think, leave a comment.