Friday Wind Down – Edition 002
|
Local News…
Snooze the news this week.
Do you have news you want to share? Just send us a message.
Local things to do this week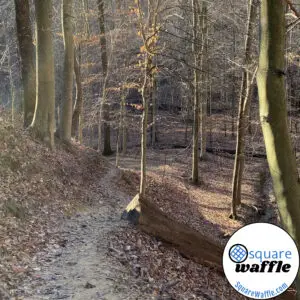 Somewhat local things this week
Hiking the Red Trail at the Horine Reservation in Jefferson Memorial Forest
When you think hiking, you may not really think about Louisville, but nestled in the south end of Jefferson county is a wonderful little get away.  The Jefferson Memorial Forest offers multiple hiking trails and is pretty easy to get to.  There are multiple trails to choose from of varying lengths and difficulties.  
This weekend we hiked the red trail at Horine Reservation.  A really cool 4.8 mile loop trail that has two major ups and downs that will get your blood pumping.  The trails are very well maintained and the ravine and creek area are really quite peaceful.  If you want to cut the hike down, there is a shortcut that is marked that will cut off 1.7 miles and one of the up and downs.  If you have an afternoon and want to travel a little west of Lexington, then this is a great place! 
Cocktail of the week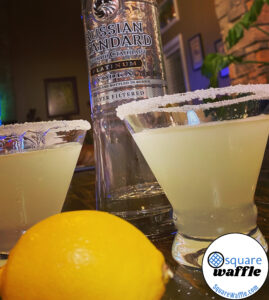 The Lemon Drop
2 oz vodka
½ oz triple sec
1 oz simple syrup
1 oz fresh lemon juice
Rim your favorite martini glass with sugar. If you want to get fancy choose fun colored sugar.  Do this a few minutes ahead of time to allow the sugar to harden before adding the cocktail to the glass. If you have time it is best to chill the glass as well.  
Add all the ingredients to a shaker with ice and shake, shake, shake!  
Strain into your chilled, sugar rimmed glasses and enjoy! 
Simple syrup – 1 part sugar to 1 part water.  Heat the water enough to dissolve sugar effectively.  If you boil the water and sugar you end up with a more concentrated simple syrup and can throw off your recipe. 
Instagrams of the week Top 3
Each week we plan on posting 3 or maybe more Instagram post that caught our eye.
This week is Half Way to Burger Week. Check out this burger from Mr Brew's Taphouse, this is the Brewtucky Burger. Have you tried it yet?
Are you tired of being stuck in the house like me? Well get out on the trail, check this pic from Kentucky Hiker Project. It may be cold but it's a great time to hike!
After your hike, it may be time for a good warm shower. Before you get home stop into Buff City Soap and get something to help you not stink. Natural Soaps are great and this local shop makes them each day. I really need to get by Buff City and try some of this soap sometime soon. Wonder what Buff City would recommend post-hike.
Check us out on FACEBOOK, with a like, or TWITTER and INSTAGRAM with a follow.
Check out the homepage and see what else you have missed.